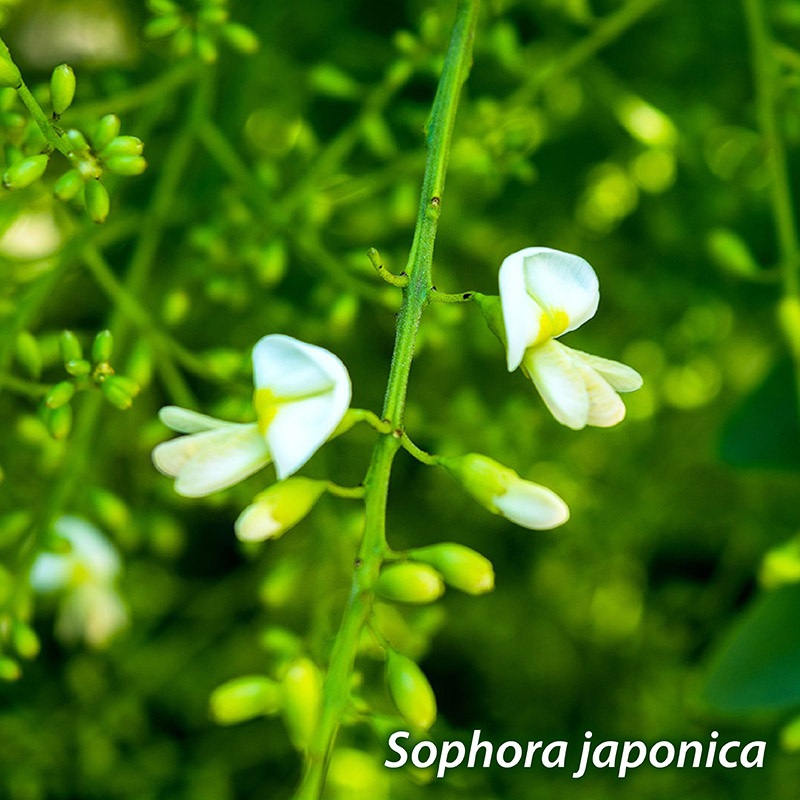 Quercetin (or quercitin) is a flavonoid found in various foods, such as capers, apples and grapes. In nature, however, rarely it is found as such and most commonly comes in more complex molecular structures, such as rutin or quercitrin.
The plant with the greatest wealth of quercetin is Sophora japonica, or Sophora of Japan, which is therefore used for the extraction of quercetin for the purpose of nutraceutical products.
In recent years, quercetin has been the subject of numerous scientific publications that have investigated its antioxidant, antiviral and senolytic activity, above all. Most studies have been conducted in vitro, but human trials are also available.